02_RESEARCH & VALIDATION
Fruits are not fried chicken and coke
I started to interview my roommates and classmates to get more clues about fruit thrown away experience. Over half of interviewees admitted they bought fruits because they want to eat healthy. Almost everyone would feel they were wasting time and money when they throw fruits away. 
To fulfill our desire of eating healthy, buying fruits but not eating them before they go bad becomes a common story.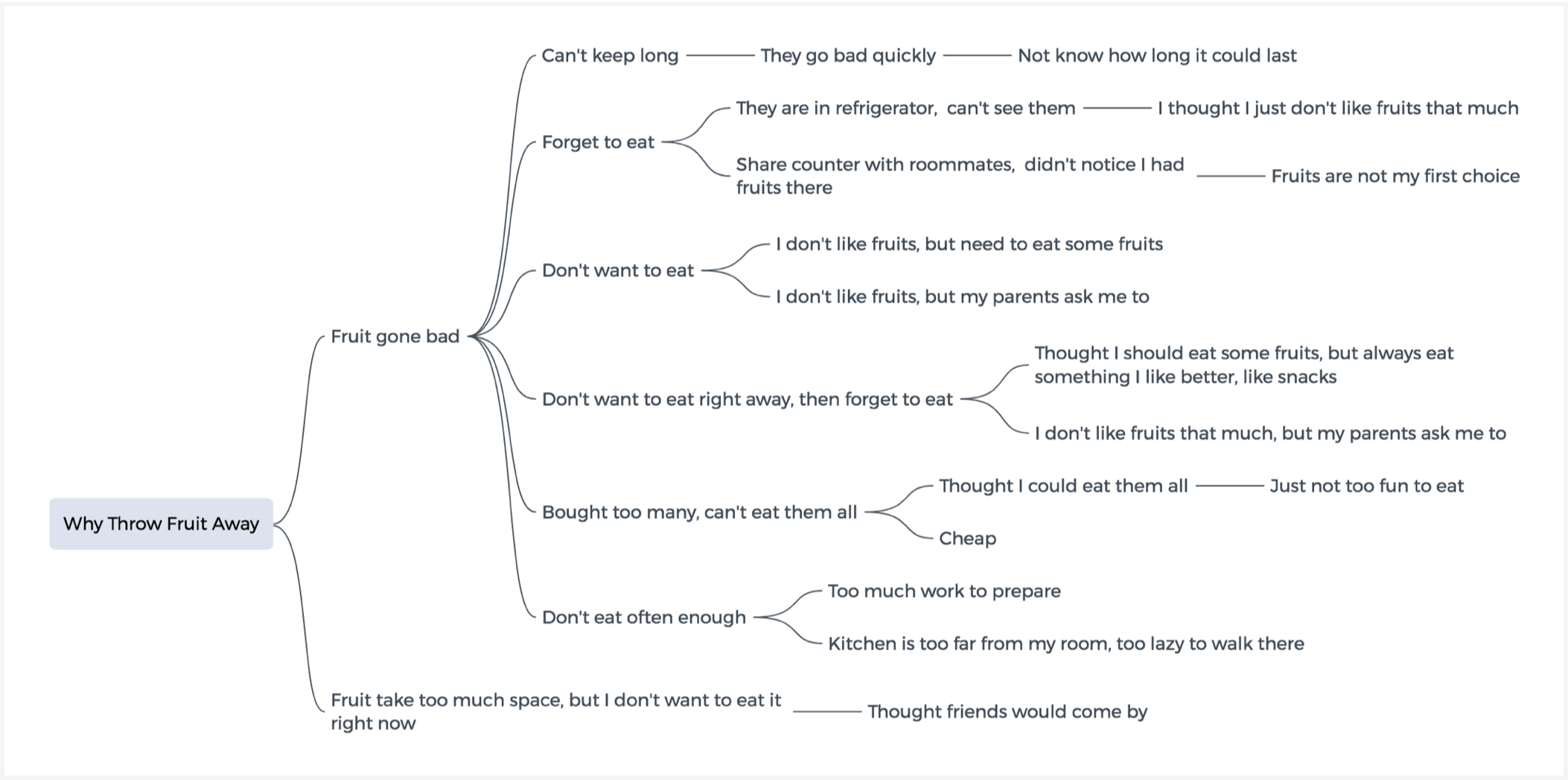 Coming up with more goal-oriented questions
With so many different sad stories with fruits, how could I find a way to sort them? My 5 year old nephew inspired me with his math homework.

So any reasons encouraging purchasing or discouraging eating, storing and reusing could cause fruit wastes.
The answers are categorized as below—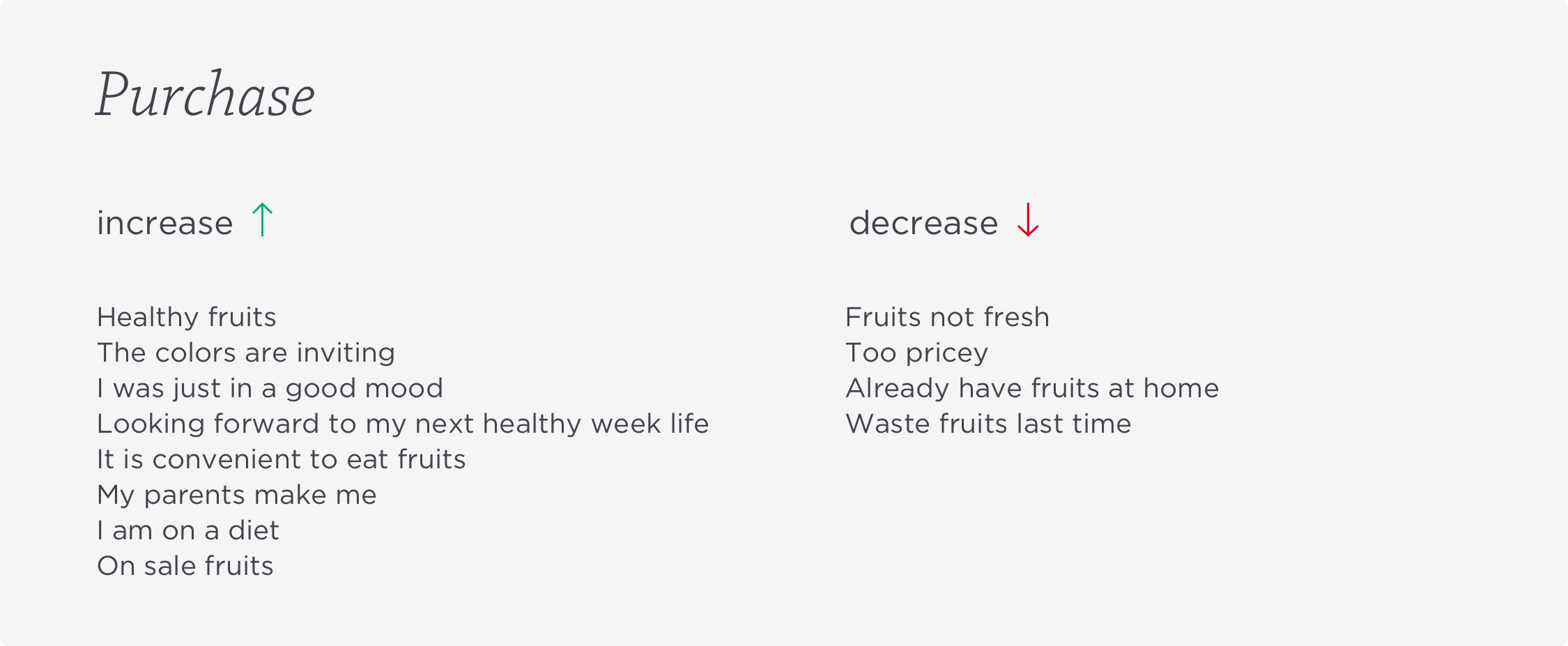 The problems I am trying to solve are:
1. How to purchase a reasonable amount of fruits?
2. How to keep fruits fresh longer?
3. How to eat more fruits and eat often?
4. How to reuse fruits?